Yunohana Bedrock Stone Spa expects to promote the business of health, beauty, and health-preservation to every corner of the world.
Under such a philosophy, every sturdy step has laid a solid foundation for the market, and many industrial transformations have been successfully coached to create substantial profits. Whether you want to transform your business or seek other business projects, or have a bottleneck in your business, Yunohana Bedrock Stone Spa 's perfect top five systems for profitability prevent you from striving alone. Our complete know how will help you get started in the shortest possible time. Let's carve the beauty of "health" and "wealth" together!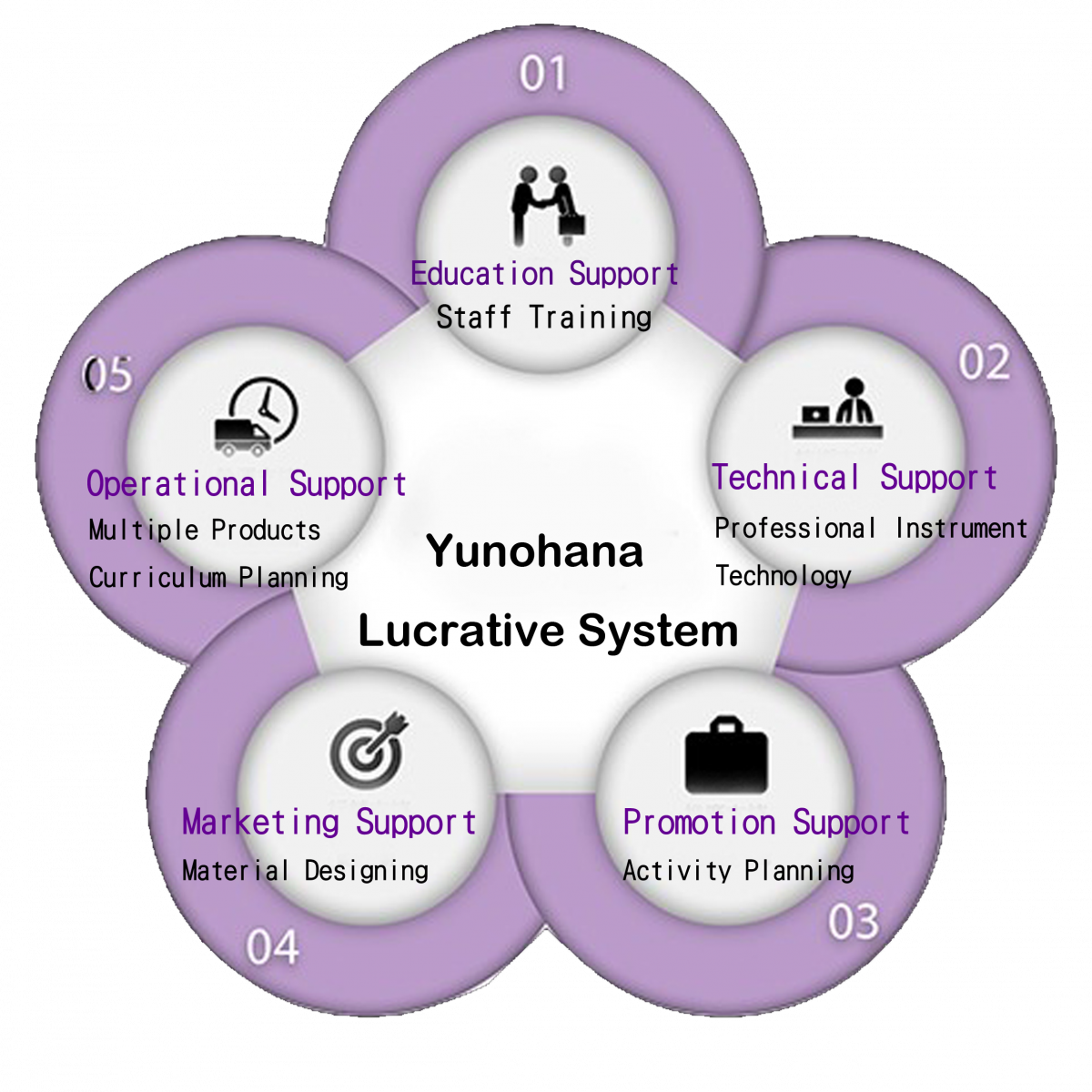 One. Staff Support - Perfect Operational Education System
(1) Manager Training
(2) Bedrock stone spa professional concept and service process
(3) Bedrock stone spa course crisis management
(4) Professional product concept and sales skills
Twon. Technical Support ─ Quick Copy Of Operational Instrument Technology Package
(1) Product energy verification - negative ion energy detection
(2) Product efficacy verification - rapid blood vessel detection
(3) Course validation - body fat and weight measurement
(4) Sterilization equipment - ultraviolet sterilization
Three. Promotion support
(1) Event giveaways:
Yunohana Bedrock Stone Spa provides exclusive merchandise to support the marketing activities of the stores, allowing many customers to experience the effects of hokutolite products for free and attract customers to the store.
(2) Tea Party (Lecture) Instruction:
Yunohana Bedrock Stone Spa professional team shares successful experiences, gives product sales tea party, and provides lectures process content guidance and suggestions.
Four. Marketing Support ─ Provide professional and artistic design and publicity
(1) Hokutolite introduction posters
(2) Bedrock stone spa introduction posters
(3) Bedrock stone spa event posters
(4) Bedrock stone spa introduction banners
(5) Bedrock stone spa course tickets
(6) Bedrock stone spa flyers
(7) Opening (event) invitation cards
(8) Business cards
Five. Operation support
(1) Provide unique hokutolite products:
Yunohana Bedrock Stone Spa owns exclusive patented technology and researches and develops five series of products. Yunohana Bedrock Stone Spa provides the equipment and products for the authentic stone spa service process to accurately enhance market segmentation and competitiveness of the store.
(2) Store operations course and return plan:
The operating course price, experiential price and VIP kit price are completely professionally designed and planned. Shop operators no longer have to spend time designing courses. Customers can easily select an applicable discount package for their consumption.
(3) Store Promotion Planning:
There are festivals or seasonal discount product packages, along with printed supplementary materials for marketing promotion. Yunohana Bedrock Stone Spa supports shops to reduce marketing costs, stimulate consumption, boost revenue, and increase product sales and repurchase rates (on an irregular basis; participation is optional to shop owners).